BMC en fenolische plastic injectie vorm
Computer technologie en matrijzen
De matrijzen voor de plastic injectiegietvorming van vandaag zijn computer ontworpen om producten uniformiger te maken. Hoewel het met computers is gedaan, denk er niet voor dat het geen ingenieur heeft genomen om het item in de eerste plaats te ontwerpen. Daarom zien u de stukjes extra plastic niet meer over.
Het materiaal of de polymeren die vandaag worden gebruikt variëren sterk. In feite zijn de kunststoffen van vandaag niet meer maar een eenvoudig polymeer, maar meer een mengsel van meerdere volgens de sterkte en flexibiliteit van het gewenste object. Een dames flip-flop sandaal zou een heel andere polymere mix maken dan een bumper voor een auto of truck zeggen.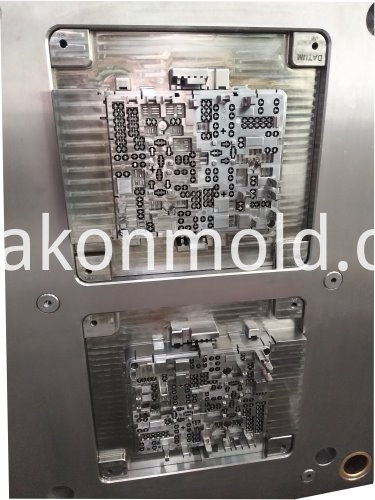 Plastic Injection Molding, BMC Molding, Fenolische Molding, Automotive Molding, Speaker Fret Molding
Bedrijfsomvang:
1.Mold Ontwerp en Engineering
2.Mold Flow analyse
3.Plastic mold vervaardiging
4.Mold injectie het proces is verfijnd om het efficiënter te maken en om fabrikanten in staat te stellen verschillende soorten kunststoffen te gebruiken die verschillende kwaliteiten hebben.
Bij het smelten van kunststof kan het in verschillende vormen worden gegoten, aangezien het extreem smeebaar is.
Fabrikanten moesten een manier vinden waarop gesmolten kunststof zou kunnen worden gedwongen
5.Parts levering
6.Mold verzending
Onze voordelen:
1.Professionele en teamwerk
2.Uitstekende fabrikant
3.Competitive price
4.Short levertijd
5.Provide kwaliteitsproducten en uitstekende after-sales service.
Product Categorie : BMC & fenolische delen