BMC-vorm plastic injectie vorm

De plasticiserende eenheid omvat een schroef aangepast aan de BMC-verwerking en een cilinder die temperatuurgestuurd is met behulp van vloeibare chemische middelen. De machine heeft een geïntegreerde elektrische schimmelverwarmingseenheid voor het verwarmen van de schimmel tot een temperatuur tussen 140 ° C en 200 ° C en om de verknopingsreactie te versnellen. Zodra de afmetingen stabiele toestand is bereikt, kunnen de gevormde delen ontvormd worden.
Het niet-vrijstromende materiaal maakt een aangepast materiaal in de plasticisatie-eenheid noodzakelijk door middel van een speciaal duwtoestel of 'vulmiddel'. Met het begin van het plasticiseringsproces roteert de schroef van de vulmachine de BMC in de plasticeringscilinder onder een gedefinieerde vuldruk. De besturingseenheid is in het machinebesturingssysteem geïntegreerd en maakt het mogelijk om de vuldruk te controleren voor een constante materiaalinvoer.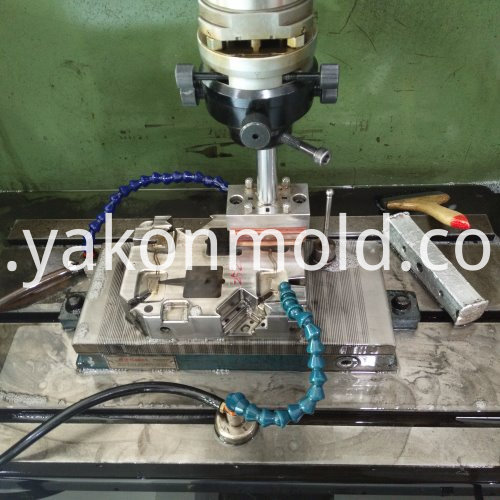 Speaker Fret Mold, compressie Mold, kunststof injectie Mould, BMC Mold, Automotive Mold
Bedrijfsomvang:
1. Mould Design and Engineering
2. Mold flow analyse
3. Plastic schimmelvorming
4. Mould injectie
5. Onderdelen leveren
6. Mold verzending
Onze voordelen:
1. Professioneel en teamwerk
2. Uitstekende fabrikant
3. Concurrerende prijs
4. Korte levertijd
5. Zorg voor kwaliteitsproducten en uitstekende after-sales service.
Product Categorie : BMC & fenolische delen