Plastic Injection Molding Helikopter plastic onderdelen
Mould standaard: DME, LKM, HASCO, ETC.
Cavity nummers: Single of Multi (Custmozied tot 32Cav.)
Runner: Warm of koud
Spuitmachine: 100T-1500T
Cyclustijd: 10-120 seconden
Mould of Steel Standard: LKM
Hot Runners Leveranciers: Synventieve, Yudo, Incoe, Hasco, DME, HRS, enz.
Mould Life: 300.000 - 1.000.000 shots
Tooling lead time: 15-40 dagen
Design software: Pro / E, UG, Catia, Solidwork, Moldflow, AutoCad, enz.
Verzending Verpakking: Houten hoesje of volgens de eisen van de klant
Kwaliteitsborging: ISO9001
Wij citeren meestal binnen 24 uur nadat we uw aanvraag hebben ontvangen. Als u zeer dringend bent om de prijs te krijgen, bel ons dan of vertel ons in uw e-mail zodat we uw prioriteit voor onderzoek zullen overwegen. Meestal zullen we samen met de mal aan u citaat. Zo geven we de laatste tekening. Dat zijn: 3D tekeningen in STP, IGS, XT formaat zijn beschikbaar. Materiaal selectie hangt af van de toepassing van uw ontwerp en de omgeving waarin het zal functioneren. Maar we kunnen de alternatieven bespreken en het beste materiaal voor u voorstellen.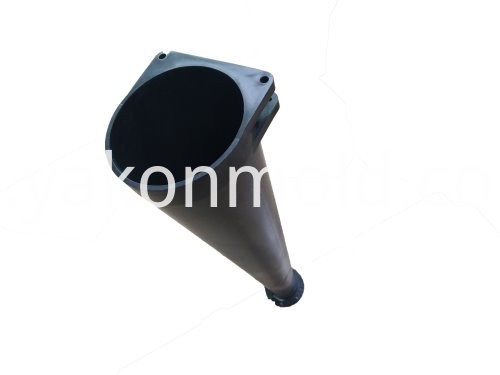 Kunststof spuitgieten, compressie Mold, BMC Mold, Automotive Mold
Bedrijfsomvang:
1. Mould Design and Engineering
2. Mold flow analyse
3. Plastic schimmelvorming
4. Mould injectie
5. Onderdelen leveren
6. Mold verzending
Onze voordelen:
1. Professioneel en teamwerk
2. Uitstekende fabrikant
3. Concurrerende prijs
4. Korte levertijd
5. Zorg voor kwaliteitsproducten en uitstekende after-sales service.
Product Categorie : Helikopter systeem