Plastic schimmelvorming

Yakonmold custom plastic spuitgieten diensten strekken zich van een enkele prototype spuitgieten tot volle productiehoeveelheden. Ongeacht het type van het type prototype, kortlopend, laag volume of meerdere holtes, kunt u er zeker van zijn dat alle aspecten van de kunststof constructie van het spuitgietvorm worden gecontroleerd en gecontroleerd.
Deze aandacht voor productiedetails zorgt ervoor dat de doelen, doelstellingen en vooraf bepaalde projectresultaten in de loop van elke fase van het proces op schema staan. Alle diensten, van design tot fabricage, worden in huis voltooid en dragen bij tot het bieden van onze concurrentievoordelen in kosten, kwaliteit en loodtijden.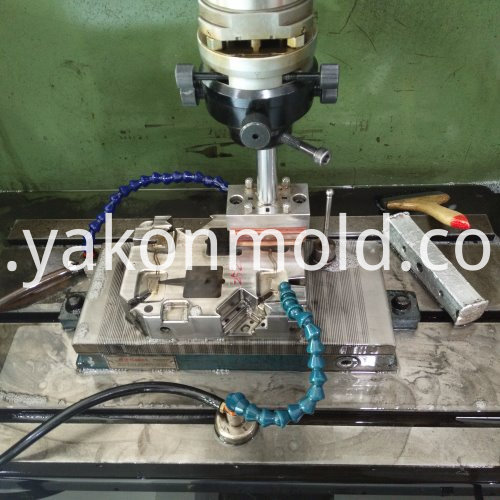 Speaker Fret Mold, compressie Mold, kunststof injectie Mould, BMC Mold, Automotive Mold
Bedrijfsomvang:
1. Mould Design and Engineering
2. Mold flow analyse
3. Plastic schimmelvorming
4. Mould injectie
5. Onderdelen leveren
6. Mold verzending
Onze voordelen:
1. Professioneel en teamwerk
2. Uitstekende fabrikant
3. Concurrerende prijs
4. Korte levertijd
5. Zorg voor kwaliteitsproducten en uitstekende after-sales service.
Product Categorie : Helikopter systeem