Automotive Mould Speaker Grille Mold
We hebben ervaring met Car Speakers mold machining. We hebben een uitstekend designteam. Wij hebben aanvullende faciliteiten om te voldoen aan uitgebreide behoeften van de klant. We hebben een strikt kwaliteitscontrole systeem. Een volledige herinspectie van alle gegevens en afwerking van alle componenten moet voorafgaand aan de schimmelvorming voor de kwaliteitsborging van elke geproduceerde vorm overgaan.
Kwaliteit - "Essence of Product, Lifeline of Enterprise". YakonMold behandelt altijd kwaliteit als prioritaire taak. Om de kwaliteit van de producten te waarborgen en de klantverbintenis te behouden, kunnen een strenge en goed op maat gemaakte inspectieprocedure voldoen aan de eisen van de productspecificatie van de klant. Voor de jaren van kwaliteit inzet leidt ons naar ISO9001 erkenning.
Kunststof spuitgieten, compressie Mold, BMC Mold, Fenol Mold, auto luidsprekers
Bedrijfsomvang:
1. Mould Design and Engineering
2. Mold flow analyse
3. Plastic schimmelvorming
4. Mould injectie
5. Onderdelen leveren
6. Mold verzending
Onze voordelen:
1. Professioneel en teamwerk
2. Uitstekende fabrikant
3. Concurrerende prijs
4. Korte levertijd
5. Zorg voor kwaliteitsproducten en uitstekende after-sales service.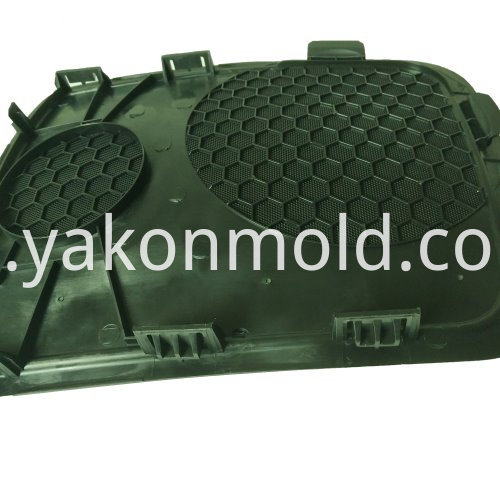 Product Categorie : Spreker Fret