Automotive Accessory Mold Spreker Fret tool

Wij produceren de Automotive Speaker Fret / Speaker Grille / Tweeter Fret schimmel. Dit is een van de Fret-monsters die we hebben gemaakt. De maat is 254 * 125 * 85mm. Het plastic materiaal is Terblend NM-21F ABS + PA6. We hebben ervaring met het maken van de Automotive Speaker Fret schimmel.
Wij zijn een plastic gietfabriek. Wij produceren de plastic spuitgietvorm BMC Mold Compression Mold Phenolic Mold zodra de tekeningen of monsters aan ons zijn verstrekt. Klantontwerp is aanvaardbaar. Wij kunnen de dienstverlening bieden aan schimmelvorming en schimmelvorming. We kunnen de kwaliteit goed beheersen. We doen de staalmetingen bij elke bewerkingsstap. En onze leadtime is kort.
Speaker Fret Mold, compressie Mold, kunststof injectie Mould, BMC Mold, Automotive Mold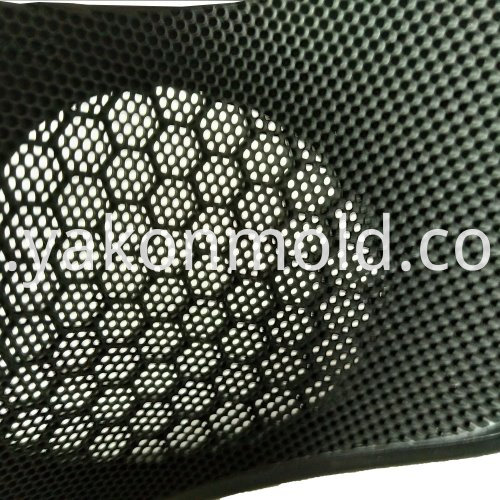 Bedrijfsomvang:
1. Mould Design and Engineering
2. Mold flow analyse
3. Plastic schimmelvorming
4. Mould injectie
5. Onderdelen leveren
6. Mold verzending
Onze voordelen:
1. Professioneel en teamwerk
2. Uitstekende fabrikant
3. Concurrerende prijs
4. Korte levertijd
5. Zorg voor kwaliteitsproducten en uitstekende after-sales service.
Product Categorie : Spreker Fret