Auto plastic injectievorm Speaker Fret schimmel
Yakonmold heeft meer dan tien jaar ervaring op het gebied van injectiegieten. Vooral in auto-deur, auto luchtventilatie, auto bumper, BMC en fenolische schimmel, ETC. Met onze kennis kunnen we uitstekende service leveren om al uw gegoten deelvereisten te vervullen. Onze faciliteit en technische mogelijkheden zullen uw verwachtingen over service, kwaliteit en waarde overschrijden.
Over het ontwerp: De klant stuurt de producttekening direct naar ons of wij maken het productontwerp.
Volgens het monster stuur dan naar de klant voor bevestiging
Wij hebben strikte kwaliteitscontrole om te voldoen aan de eisen van de klant en concurrerende prijs om kosten te besparen voor de klant.
Goede after-sales Service, wij bieden technische ondersteuning voor een lange periode en rijke ervaring voor export schimmel.
Korte levertijd om producten op tijd voor de klant te produceren.
Kunststof spuitgieten, compressie Mold, BMC Mold, Fenol Mold, auto luidsprekers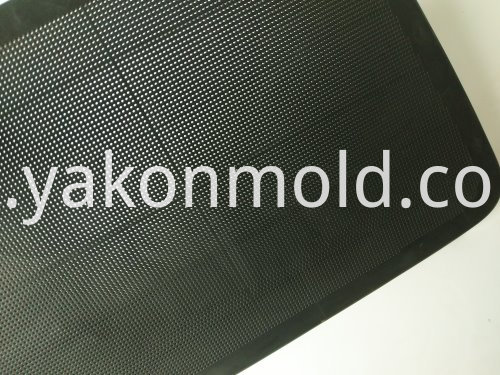 Bedrijfsomvang:
1. Mould Design and Engineering
2. Mold flow analyse
3. Plastic schimmelvorming
4. Mould injectie
5. Onderdelen leveren
6. Mold verzending
Onze voordelen:
1. Professioneel en teamwerk
2. Uitstekende fabrikant
3. Concurrerende prijs
4. Korte levertijd
5. Zorg voor kwaliteitsproducten en uitstekende after-sales service.
Product Categorie : Spreker Fret