Speaker Fret plastic injectievorm

Het Mold Creation Proces
In het hart van het plastic spuitgietproces liggen de injectievormen. Sommigen zijn heel eenvoudig en hebben slechts twee delen aan hen. Anderen zijn veel complexer en kunnen verschillende technieken gebruiken om de matrijzen te verplaatsen, zodat verschillende producten kunnen worden gecreëerd. In zijn meest fundamentele vorm heeft een plastic injectievorm meestal twee delen. De eerste is de injectievorm waar de holte is gebruikt om het product te vormen. De ejectormould wordt gebruikt om het afgewerkte product uit de injectievorm te verwijderen.
Dit is een integraal onderdeel van het gietproces. Zonder het zouden de items nooit goed worden gestolken. Veel mallen gebruiken koelvloeistof dat langs de mal loopt om te chillen en op de juiste temperatuur te houden. Zodra het eindproduct uit de vorm is uitgegoten (meestal door het gebruik van een luchtbreking) kan het worden afgewerkt en eventuele plastic labels of overmatige materialen verwijderd. Dit is niet moeilijk te doen en de producten zijn zeer consistent en het proces biedt zeer gelijkmatige resultaten.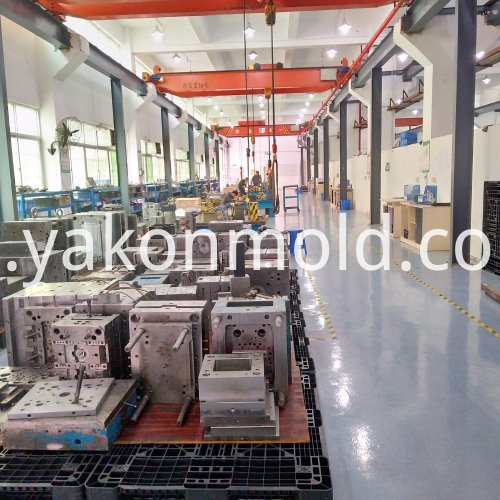 Speaker Fret Mold, compressie Mold, kunststof injectie Mould, BMC Mold, Automotive Mold
Bedrijfsomvang:
1. Mould Design and Engineering
2. Mold flow analyse
3. Plastic schimmelvorming
4. Mould injectie
5. Onderdelen leveren
6. Mold verzending
Onze voordelen:
1. Professioneel en teamwerk
2. Uitstekende fabrikant
3. Concurrerende prijs
4. Korte levertijd
5. Zorg voor kwaliteitsproducten en uitstekende after-sales service.
Product Categorie : Spreker Fret