Auto kunststof spuitgietster Fret

Een uitstekend voorbeeld hiervan is het medisch domein in het algemeen. Van IV-buizen naar zuurstofslangen en andere medische apparatuur wordt kunststof spuitgieten gebruikt in verschillende gebieden van de geneeskunde, waaronder behandeling, operatie en algemene patiëntenzorg.
Hoe Molded Plastic Objects Are Used
Als u denkt over hoeveel plastic producten we dagelijks gebruiken, zult u zien waarom het plastic spuitgietproces zo belangrijk is. Of het binnenlands gebruik is rond een huis (alles van babyflessen tot borden tot tandenborstels) of de plastic lichaamsplaten die we op onze auto's hebben, is plastic een onontbeerlijk onderdeel van ons leven geworden.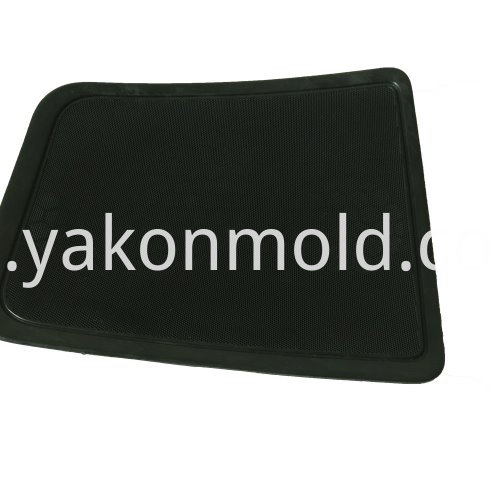 Speaker Fret Mold, compressie Mold, kunststof injectie Mould, BMC Mold, Automotive Mold
Bedrijfsomvang:
1. Mould Design and Engineering
2. Mold flow analyse
3. Plastic schimmelvorming
4. Mould injectie
5. Onderdelen leveren
6. Mold verzending
Onze voordelen:
1. Professioneel en teamwerk
2. Uitstekende fabrikant
3. Concurrerende prijs
4. Korte levertijd
5. Zorg voor kwaliteitsproducten en uitstekende after-sales service.
Product Categorie : Spreker Fret